Brooklyn Movers
Long Distance Moving
Brooklyn Movers – Long Distance Moving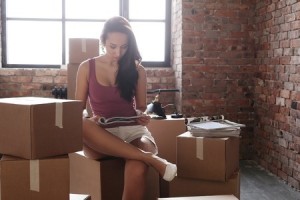 If you are looking for the best Brooklyn movers for long distances, you have found them. Southwest Movers is an established moving company that works well for helping people go all over America. Centralized in both California and Florida, we can get you out of Brooklyn and place firmly anywhere between those two points.
Note: We do not do local moving, we only move people to and from Brooklyn from long-distances.
Our Services
Packing – We offer comprehensive packing services that will make you wonder how you ever tried to pack boxes on your own! First, we have experienced packers who will constantly be work to ensure the boxes do not exceed practical weights and that your materials are as protected as possible inside their receptacle.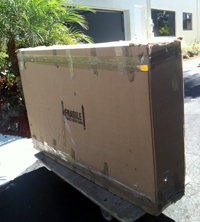 Long Distance Moving – For your long distance moving needs, you need SouthWest Movers. With several years in the field of long distance moving it's no surprise that we are capable of any move. When you are going far from Brooklyn or travelling far to be a part of the biggest neighborhood on Earth, give us a call to make the move as easy as possible.
Unpacking – When you get to your new place, do you want to haul all the junk in yourself or do you want us to set everything up for you? With our unpacking service you can spend less time sweating over boxes and more time setting up your new place.
SW Movers
Brooklyn is one of our favorite places to help people move to and from. With years of experience and expert training for all of our movers, you know you are getting the best deal with SouthWEst. If you would like to know more about our products, services, and rates, just give us a call today at (800) 562-1084
Get in Touch
South West Movers is a family-owned and operated business that puts care and consideration into each and every move. Our founders are former members of the Armed Forces. After serving, we have been working in moving and storage all over the country. South West has been in business since 2009, and we specialize exclusively in long-distance, residential moving.
No Fields Found.
Brooklyn Moving Services

Reviews

Had these guys help us this weekend…….Joe, Robert, Charles and Louis. Great guys, very nice and hard workers. They packed our furniture and breakables perfectly and knew how to use every inch in the 2 storage units we used to store our 2800 sq ft home while in between selling our old home to closing on our new one. What stress with that but no stress with these guys.
The company is great….from day one of calling with questions and obtaining quotes to reservations and until the storage units were all packed. We will be using these guys again to move our items from the 2 storage units into our new home in a couple weeks. We used 4 guys and one 26 ft truck and they got it all done in7 hrs……that included a round trip from the home to the storage units and back for a second trip. Guys were very nice and professional.
No need to look elsewhere…..thanks again guys!!