CAMPBELL MOVERS
Campbell Moving Service from Southwest Movers
Campbell Movers
When choosing a moving company in Campbell, it is incredibly important to think about a few things. First, what moving company can you trust to put all of your personal possessions in their hands? The things that are important to you should be taken care of, not thrown around like a piece of garbage. At Southwest Movers, we take care of our customers and their possessions. We treat our customers as if they were family, and their possessions as if they were our own. When hiring a moving company in Campbell, knowing who you can trust is imperative. Make sure you get to know the people you are hiring.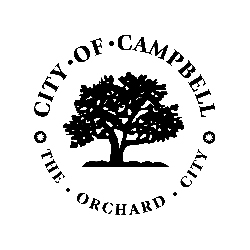 Before you hire a moving company in Campbell, you should create a checklist of the things that need to be moved. When you call your moving company, you should be able to know how many of your possessions you will need moving. That way the moving company can give you and accurate quote, and you will not get blindsided eventually. Some moving companies in Campbell are hesitant to give people a quote over the phone. They will tell their customers that they need to start working before knowing what they will charge their customers. Beware of this! The moving company should be able to give you an estimate over the phone. This is vital.
When you call Southwest Movers, we will give you an estimate over the phone. If you want to process, we will send an employee over to your home to check what will need moving, and he will give you a written quote. Any qualified moving company in Campbell should be able to do this. Some moving companies that choose not to give you a written quote might blindside you with some additional fees. These could include boxing, labor, service, or just having stairs. For your protection, make sure you get a written quote from your moving company.
Make sure that the moving company that you decide to hire in Campbell is licensed and insured. This is important because if one of your possessions were to break accidentally during the move, the moving company would not be liable for it if not insured. If the moving company is insured, anything that breaks to the fault of the Campbell movers can be reimbursed to you no problem. If a mover accidentally breaks something and they are not insured, you may end up suing them, but you and I both know that the court fees would cost you more than the broken possession. Please do yourself a favor, hire a company that is licensed and insured. A company like Southwest Movers.
Campbell Movers in CA
If you are looking for a moving company in the Campbell area, look no further. Southwest Movers is committed to giving our clients excellent customer service. Our Campbell movers take care of all of your personal possessions as if they were our own. Our prices are extremely competitive; we guarantee that. Give us a call you have nothing to lose. An estimate and quote are free of charge!
Get in Touch
South West Movers is a family-owned and operated business that puts care and consideration into each and every move. Our founders are former members of the Armed Forces. After serving, we have been working in moving and storage all over the country. South West has been in business since 2009, and we specialize exclusively in long-distance, residential moving.
No Fields Found.
Campbell Moving Services Reviews
Very professional movers! Kept us advised of arrival time. They were here one day ahead of our scheduled first available date and wanted to deliver all of our household goods from Florida to us in Conroe, Texas on May 4, 2013 but home was not available at that time as first available date for occupancy was May 5th. South West Movers arranged to do delivery on first available date of May 5th and did so with a smile. They came five minutes before their scheduled time so I didn't have to worry about them showing up. The crew was excellent and followed all instructions as to locations where furniture and boxes were to be placed. They helped with placement of furniture so it would fit in our new home as well as putting all furniture back together (bed frames, desks, etc.). Moving is a very difficult experience, but South West Movers took much of the stress away during their delivery. There aren't enough words to express how much we appreciated their kindness, care and professionalism. If you want the best, South West Movers is the company for you. Also many thanks to Joe Nagli for his guidance and care.