DALY CITY MOVERS
Daly City Moving Service from Southwest Movers
Daly City Movers for your first night in California.
If you have moved before or if you are experiencing your first move, the first night in your new home is the most chaotic and overwhelming night. You are surrounded by boxes and most everything you need is still packed away. You would be surprised by how many people fail to consider what they need for their first night home. After a long day of moving and transitioning, the last thing you want to do is search through hundreds of boxes for your jammies, toothbrush. If you have family and young children, being unprepared might turn into a full blown headache. If is important to consider the moving supplies you need for your first night or week in your home. If you need help moving, we have some advice to prepare the moving supplies you need for your essentials box for your first night.
Moving Supplies and Essentials Box

If this is your first move or you have experienced a poor moving experience because you weren't properly organized, you will need help moving. Consider making a list for your essentials box. If you don't know, an essential box is the last box or last boxes you pack. In these boxes are items you will need the first night or the week. Some items you might want to consider are:
• Toilet paper
• Canned food to make easy dinners
• Snacks and beverages
• Dishes and eating utensils
• Any emergency kits
• Toothbrush and soap
• Shower curtains
This doesn't include all the moving supplies you need for your new house. Think about the needs of yourself and your family. The things you would need immediately when you settle. You can also pack smaller essentials for each member of your family. If your children will have school that following Monday, pack their clothes, toiletries, little items to keep them from being bored.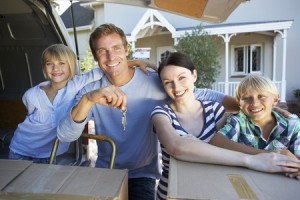 Southwest Movers has a team of movers and packers that can help you during your move in or out of Daly City, California. We are an experienced team specializing in everything that deals with moving. IF you need help moving and want a trustworthy moving company, consider calling us at 800-562-1084.
Get in Touch
South West Movers is a family-owned and operated business that puts care and consideration into each and every move. Our founders are former members of the Armed Forces. After serving, we have been working in moving and storage all over the country. South West has been in business since 2009, and we specialize exclusively in long-distance, residential moving.
No Fields Found.
Daly City Moving Services Reviews
I chose Southwest Movers to move our 3 bedroom home locally.
From start to finish the company was very professional .
They took great care in wrapping and protecting my furniture.
They were efficient fast and respectful.
Highly recommend to anyone who care about their stuff!
Good quality company and great customer service.
Thanks Southwest ….YOU ROCK!