DELRAY BEACH MOVERS
Delray Beach Moving Service from Southwest Movers
Delray Beach moving company South West Mover, When you need to  make a big move, it is crucial to think about a few things. First of all, what moving company will handle all of your personal possessions with care? Things that are important to you should be handled with extreme care, not thrown around like trash. Southwest Movers is a moving company that will treat all your valuables as if it was their own. We like to consider our customers as family and family gets treated with the utmost care. When you need a moving company in Delray Beach, you know you can trust us at Southwest Movers. You should always get to know the individuals that you are hiring for your move.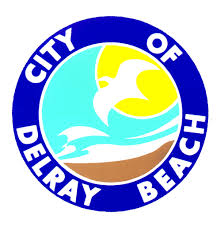 Hiring a Moving Company Delray Beach
When hiring a Delray Beach moving company, you should have a checklist with a list of things that you want to be moved. When calling your moving company, you should be able to tell the moving company the amount of items that need to be moved, doing so, will give them the ability to give you the most accurate quote. Thus preventing getting eventually blindsided. If the moving company is hesitant to give you an estimate over the phone, beware. Some moving companies will not tell you how much they are going to charge until the time of the move comes. Make sure you receive an estimate over the phone from you moving company before anything.
Estimate over the phone
Southwest Movers will give you an estimate over the phone. If everything sounds good to you, we will send over an employee to your home so you can get a more accurate quote. He will check what needs to be moved and the amount of work that it will take to move all of the items In Delray Beach, any qualified Delray Beach moving company should be able to do this. Make sure you receive a written quote from your moving company. If you do not receive a written quote, you may get blindsided by some additional fees like labor, boxing, or for having stairs. For these reasons, it is imperative that you receive a written quote from your moving company.
Licensed and Insured
Having a moving company in Delray Beach that is licensed and insured is also crucial. If one of your possession accidentally breaks during the move, the moving company may decide not to reimburse you for the damage. You may sue them, but the amount that you will pay in legal fees would probably exceed the amount of damage. If you hire a company like Southwest Movers, you will get reimbursed for anything that might break. We are licensed and insured.
Commitment
All of your personal possessions will be take care of, guaranteed. We have some of the most extremely competitive pricing that you will find all around the United States, let alone Delray Beach. Pick up the phone and give us a call, you have nothing to lose! Estimates and quotes are free of charge.
Get in Touch
South West Movers is a family-owned and operated business that puts care and consideration into each and every move. Our founders are former members of the Armed Forces. After serving, we have been working in moving and storage all over the country. South West has been in business since 2009, and we specialize exclusively in long-distance, residential moving.
No Fields Found.
Delray Beach Moving Services

Reviews

Fantastic from beginning to end! Arrived early and never stopped working. Very careful with all the furniture too. Will absolutely recommend and use again.