LONG DISTANCE MOVERS
SAN FRANCISCO
Moving in San Francisco?
California is the third largest state in America. When you want to drive up or down it during your next move, it can be a draining hassle that makes it impossible for you to function the next day. Luckily if you plan ahead and call us at SouthWest, you can hire the best Long Distance Movers San Francisco has ever seen!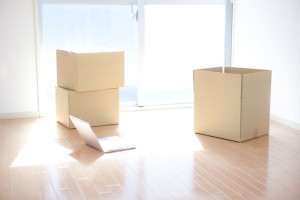 SouthWest Movers have constantly been advancing the quality and service for each of our clients. If you are looking for the best movers in San Francisco, look no further. If you would like to schedule a long distance mover today, make sure to call us at (800) 562-1084!
Long Distance Movers San Francisco
When you hire our long distance movers you receive the following services:
Packing and Unpacking – The packing and unpacking service is a staple of the moving industry. Don't worry about making sure your belongings are properly stores and taken care of because our professionals will handle all of that for you. We provide the best packing services with padded boxes to ensure that your belongings arrive at the location safely and bump or scratch free.
Moving – When it comes to hiring a long distance moving company, there are few things more important than the moving service itself. We create a 'moving roadmap' for each of our moves so that way we can maximize the effectiveness of our time and ensure that your belongings are properly moved the safest way possible.
SouthWest Movers
SW Movers have been providing our services in California for a very long time. We are the best in the business because we work the hardest and truly care about what we do. It is no wonder why every time somebody googles "Long distance movers San Francisco" we show up. It is because we are the best and when people look for the best, they find us. Call us today if you would like to know more about our services or if you would like to schedule a move (800) 562-1084!
Get in Touch
South West Movers is a family-owned and operated business that puts care and consideration into each and every move. Our founders are former members of the Armed Forces. After serving, we have been working in moving and storage all over the country. South West has been in business since 2009, and we specialize exclusively in long-distance, residential moving.
No Fields Found.
San Francisco Long Distance Moving Services Reviews
Very nice guys & super fast! Didn't leave a mess either. Highly recommend their services!