AVENTURA MOVERS
Aventura Moving Service from Southwest Movers
Long Distant Moves  are a big deal, and there are different things you need to consider before doing so. First, you need to find a moving company that will treat all of your possessions with care. Your valuables are things that should not be thrown around like garbage but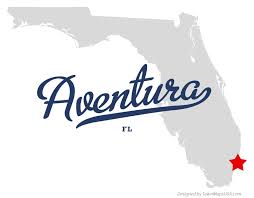 cared for by caring people. Southwest Movers is a moving company that takes care of its customers and their possessions. Our clients are like our family and you family gets treated with care. When looking for Aventura movers, look no further, Southwest Movers has your back. Getting to know your moving company is important, and we would like for you to get to know us.
Moving Check List For Long Distance Move
You should have a checklist with you when you are considering hiring Aventura movers. This list should consist of all the things that need to be moved when the day arrives. When you call the moving company, you should be ready to explain to them the amount of items that need to be moved. This will help the moving company give you a rough estimate for pricing. If, for some reason, the moving company is not willing to give you a price over the phone, be careful. There are moving companies out there that will not tell you how much they are going to charge until the day of the move, giving them the ability to blindside you. Be sure to receive some sort of estimate on the phone from the moving company before proceeding.
Long Distant Movers Estimate Over the Phone
Southwest Movers long distance movers willing to give you an estimate over the phone. If you would like to proceed after receiving the estimate, we will send over one of our employees, and he will give you a quote. The employee will check all of the items that need to be moved and the amount of work that needs to be done, and will give you the price. A qualified moving company in Aventura should be able to do this. Make sure that the quote that you receive is written. If your quote is not written down, you are giving the moving company an opportunity to blindside you with additional fees like boxing, labor, and stair fees. Do yourself a favor and ask for a written quote.
Licensed and Insured
Make sure that the Aventura movers you decide to hire  are licensed and insured. If one of your valuables were to break accidentally, the moving company could choose not to reimburse you for any damage. Suing them would probably not help because the cost of legal fees would probably exceed the amount of damage done. Southwest Movers is a professional moving company that is licensed and insured, so you know that all of your possessions are covered.
Commitment
Long Distant Movers If you are making a move in Aventura, make sure you give Southwest Movers a call. We are committed to our clients and their satisfaction. Your personal possessions will be taken care of, guaranteed. Our prices are extremely competitive and cannot be beaten. Please give us a call. Our quotes and estimates are free. You have nothing to lose!
Get in Touch
South West Movers is a family-owned and operated business that puts care and consideration into each and every move. Our founders are former members of the Armed Forces. After serving, we have been working in moving and storage all over the country. South West has been in business since 2009, and we specialize exclusively in long-distance, residential moving.
No Fields Found.
Aventura Moving Services

Reviews

These guys showed up prepared and before the actual appointment time . Joe and his crew were very friendly and professional and immediately got to packing . All of our items are very heavy wood , big pieces. They wrapped every single item and took precaution . They were very helpful , polite and worked deligently . Having had a bad experience in the past we weren't sure what to expect using a moving company again . They surpassed all expectations and I would gladly recommend them to any of my friends and family .