MENLO PARK
Menlo Park Moving Service from Southwest Movers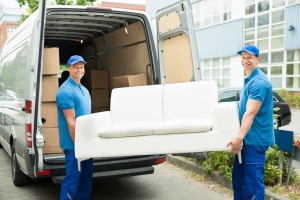 Menlo Park Movers
We know that moving can be stressful, and a house full of boxes can definitely add more to your stress. You might feel a little nervous about the safety of your possessions as you prepare for your move. Will all of your items fit in your car, your friend's car, Uncle Joe's truck? Will I lose anything?
As Menlo Park Movers, We Care
Instead of experiencing and adding more stress to your move, why not call Southwest Movers for your move? We will treat your possessions as if it was their own. We will also treat you and your items with the utmost respect and care. If you are thinking of Menlo Park movers, think Southwest Movers.
Create a Moving Checklist
Whether you are moving in or out of Menlo Park, it is a good idea to create a moving checklist of all your items that you will be taking to your new brand new home. Think of things you might want to consider as you organize and prepare for your move. On your moving checklist, you can include list of items, the number of your movers and other things that you do not want to forget.
Some Moving Tips:
Moving Tip 1: Sorting Through your Things
Whether you are moving to a new city or a small place, the stress is undeniable, but there is a caveat. Sorting through your house gives you a perfect opportunity to look through your things. Sorting through your old home is the perfect time to shift through old things and make a decision on whether to keep it, trash it, or give it away. Having more space will undoubtedly be a stress reducer and help clear your head.
Moving Tip 2: Keep Track of Old Records
If you haven't done so before, this is the perfect chance to keep all important papers and files in a safe, single place. You can create a binder or a small box that will keep important records. There are so many advantages to this that it may not be the smartest thing not to do this. In addition to knowing that all your important documents are kept in a single place, it will always be in that one place, always. So if you ever move again or need to reference your old documents, it will always be in that single binder or box. You never have to worry about it again especially when it comes to moving to a new city or town.
Moving Tip 3: Label your Items and Place Similar Items Together.
Organization is key to a peace of mind. Creating labels and sticking them onto boxes might be a given. Of course, if after every packed box, you quickly put the label on, you don't have to worry about it again. Still, there is another tip that helps labeling so much easier and faster when it comes to unpacking. Put similar items together after you finish labeling. If you are packing clothes, label everyone's clothes and keep all the clothes boxes and bags together. If you are packing jewelry, label them then pack all the boxes together. That way large moves become much smaller because they are packed in similar groups. This makes moving to a new city or town so much easier and stress free.
In addition to these moving tips, if you are looking for Menlo park movers, choosing Southwest Movers will be a bonus. We are licensed and insured, which means even fewer, worries and even less stress for you. So if you are looking for Menlo Park movers, you don't have to look far! We do not disappoint and aim to make your move as without stress possible. Call Southwest Movers today, get your free quote and let us help you with your Menlo Park move!
Get in Touch
South West Movers is a family-owned and operated business that puts care and consideration into each and every move. Our founders are former members of the Armed Forces. After serving, we have been working in moving and storage all over the country. South West has been in business since 2009, and we specialize exclusively in long-distance, residential moving. No Fields Found.
Menlo Park Moving Services Reviews
I moved into my new apartment the last week of December – right between Christmas and New Years and had little time to plan my move. I was extremely nervous because I have always heard such terrible stories about moving companies. However, I was in such a time crunch it needed to me done. Not only did South West Movers give me a great price they walked me through the steps. I knew every little detail of the process and they reassured me everything will go smoothly. The day of the move the movers were prompt and on time. They took care of my stuff as if it was there own. They wrapped and carried with care. They even offered extra assistance with items that were not in boxes! Once we unloaded in the new place they separated and moved each item to where we wanted in the bed rooms and living room and so on. Ive never been so impressed! They were so professional. I would use them again and recommend them to EVERYONE! If you need to move totally use South West:)