Mountain View Long Distance Movers
Mountain View Long Distance Movers
When you are moving far and away from where you currently are, you do not want to have to be caught up in the details of the move. It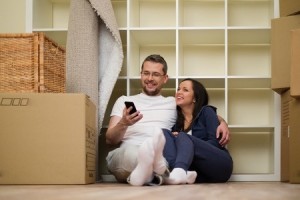 will end up being a road trip overwrought with overthinking and concern. Whether or not you are moving to or from Mountain View does not change the fact that you might need to contract professional help to make sure the job gets done correctly. That is why when you call SouthWest Movers, you know you are getting the best Long Distance Movers. Mountain View has been our hub for several years, and nobody does moving like SouthWest Movers.
We call ourselves SouthWest because we provide the best service on the market. No matter where you are or where you are going make sure you let us take you there. If you would like to call now about our long distance movers service, make sure to give us a call at (800) 562-1084
Long Distance Movers Mountain View
When you purchase our complete package for long distance move, you receive the following services:
Packing – Unless you plan on micromanaging each piece of belongings you have, you should hire our packing service. There is a SouthWest style that we implement with
each of our packing services. This style creates a proper buffer distance to ensure that your belongings are properly kept safe. We pack to protect your belongings from three things:
1. Each other
2. The Vehicle
3. The Ground
Moving – The number one service we provide that be better than everyone else. Our moving service will be done with efficiency and tact in mind. We emphasize coordination and communication, and that is why our movers are the best. We map out a plan and execute that plan as efficiently as possible, so there is never a messy move with us.
Unpacking – Some people call this a 'tertiary' benefit mainly because people like opening boxes and presents. However, when you hire our unpacking service we will also be able to escort the box waste for you. When we unpack all of the belongings, we will make sure you do not have a trash overload on your first day in your new home!
SouthWest Movers
There's no disputing the fact that we offer the best long distance moving service in Mountain View. We love what we do, and that passion shows in every move we make. Every time we get to put a smile on your face by making the move so much easier is why we do what we do. If you would like to have the best moving service of your life, make sure to give us a call today at(800) 562-1084
Get in Touch
South West Movers is a family-owned and operated business that puts care and consideration into each and every move. Our founders are former members of the Armed Forces. After serving, we have been working in moving and storage all over the country. South West has been in business since 2009, and we specialize exclusively in long-distance, residential moving.
No Fields Found.
Mountain View Long Distance Moving Services Reviews
These guys showed up prepared and before the actual appointment time . Joe and his crew were very friendly and professional and immediately got to packing . All of our items are very heavy wood , big pieces. They wrapped every single item and took precaution . They were very helpful , polite and worked deligently . Having had a bad experience in the past we weren't sure what to expect using a moving company again . They surpassed all expectations and I would gladly recommend them to any of my friends and family .