PALO ALTO MOVERS
Palo Alto Moving Service from Southwest Movers
Movers Palo Alto
Trying to decide which Palo Alto movers to hire in Palo Alto is tough. Some things need to be considered before making that decision. First off, is this a moving company that you can trust with your personal possessions? Southwest Movers is a company that you can trust with all of your possessions. With Southwest Movers Palo Alto, you can rest assured that we will not mistreat any of your things but take good care of everything you put in our hands. Our customers are treated with respect and treated just like how we would treat a friend or family member. Give us a call and get to know us before hiring us, we recommend that you do.
Checklist for Your Palo Alto Movers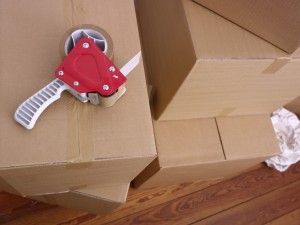 Before looking to hire Palo Alto Movers, you should create a checklist of all the possessions that you want to be moved. When you have a checklist like that, you make the job of the movers a lot easier, which will make things better for yourself. Having this checklist will give the moving company in Palo Alto the ability to give you a more accurate quote, so you do not feel blindsided later on. If you come across a moving company that does not want to give you an estimate over the phone, beware. These companies will tell you that they need to start working before giving you the price; this is something that you need to be cautious of. Always remember to get some type of estimate over the phone.
Receive Written Quote
After you receive your estimate over the phone, we will come to your house and give you a more accurate price based on what we see. We will give you a written quote. It is important to receive a written quote due to the fact that if you do not, the moving company can eventually blindside you and charge you hidden fees. These fees can include labor, service, stair charges, and boxing fees. A written quote is the way to be protected from this because once the price is down on paper, the movers in Palo Alto have to honor that.
Licensed and Insured Movers Palo Alto
Hiring movers in Palo Alto that are licensed and insured is crucial. If you have movers come into your home that are not insured, it could end up costing you. If a mover accidentally breaks something and he is not insured the moving company will probably not compensate you for that damage. If you try to sue them, you can lose more money in the legal process than you would have lost just paying for the damages yourself. Southwest Movers Palo Alto is a moving company that is licensed and insured, so with us, you do not need to worry about that problem.
Our Moving Checklist
Make sure to create a checklist for the moving company
Make sure you receive an estimate over the phone
Make sure you receive a written quote from the movers
Make sure the moving company is licensed and insured
Movers in Palo Alto
If you need movers in Palo Alto to get the job done fast and efficiently, then look no further. Southwest Movers Palo Alto will give you excellent customer service, no question about it. Our prices are very competitive, and we pride ourselves on our work. Give us a call to find out more. We will give you a free estimate and quote.
Get in Touch
South West Movers is a family-owned and operated business that puts care and consideration into each and every move. Our founders are former members of the Armed Forces. After serving, we have been working in moving and storage all over the country. South West has been in business since 2009, and we specialize exclusively in long-distance, residential moving.
No Fields Found.
Palo Alto Moving Services Reviews
Fantastic from beginning to end! Arrived early and never stopped working. Very careful with all the furniture too. Will absolutely recommend and use again.