Palo Alto Local Movers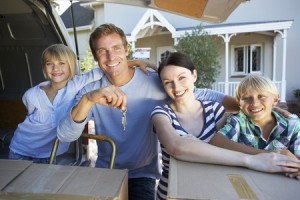 When you are hoping to move to a new location in Palo Alto, don't be a sucker and do it yourself! Call a local moving company and have us help you out in no time. Not only will you save yourself the hassle of missing out on free time and possibly hurting yourself, but you will be receiving the fastest and highest quality services for the moving process. With SouthWest Movers, we have highly trained and multi-year experienced movers who are efficient with the city of Palo Alto. Local movers like us are the bread and butter of moving in safely and easily!
Our Services
Packing – Our most underutilized service is our packing service. Don't cut your hands or bruise your knuckles trying to put peanut butter in a bread box! You need expert advice, and our packing services come with custom boxes and everything to make the process as easy as possible.
Moving – When it comes to moving, SouthWest movers does it all. We are highly organized and vocal with each other, so we know when the best time to stop and go are. If you are looking for efficiency and
Commercial Relocation – If you are a business owner and are looking to get that new hot spot in town and make it your own, go in style, my friend! Why be a part of the workers and moving the stuff around when you can survey the area and plot out how you're going to get all that delicious business!
SW Movers
If you are looking for the best moving service in Palo Alto, you've found them. We don't try to brag, but our local movers are the best in the business and will give you the best moving service you've ever received in your life! Give us a call today to learn more about our great service!
Get in Touch
South West Movers is a family-owned and operated business that puts care and consideration into each and every move. Our founders are former members of the Armed Forces. After serving, we have been working in moving and storage all over the country. South West has been in business since 2009, and we specialize exclusively in long-distance, residential moving.
No Fields Found.
Palo Alto Local Moving Services Reviews
When I had to make a local move in the Aventura area, I was concerned in finding a reputable company. Then I heard about South West Movers and looked them up with the Better Business Bureau. I took a chance and found them to be reliable, hard working, professional and polite… not to mention… the BEST $$$ in town! From start to finish the staff assisted me in navigating the relocation process.