Professional Labor Crew
You don't have to hire our comprehensive moving service if you need a professional labor crew for a few hours. If anything is going on in your life that requires a great deal of physical labor, call us and our professional labor crew!
Each of our movers is expertly trained and has years of experience when it comes to physical labor. We all work hard and efficiently to give you the extra power to get your commercial or residential labor service under way.
Benefits of a Professional Labor Crew
Faster Service – The more, the merrier and if you are hoping to unpack a lot of materials quickly, then you are going to need as much help as you can get. All you have to do is point the finger, and we will unpack, move, lift, and carry whatever you need wherever you need it!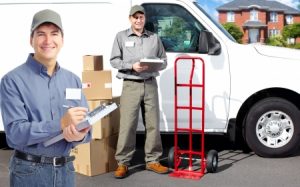 No Health Risk for You – by removing yourself from the labor, you preserve the parts of your body you put at risk. Professional labor crews can seem like a small expenditure if it means preserving vital parts of your body such as your back and/or extremities.
Better Handling – The fact is that as good as you are and as knowledgeable as you can be with your belongings, it is our job to be great at handling things. If you want to ensure the max protection for your belongings, then you need our services.
SW movers
Professional labor crews work great with shipment companies and movers to help you and your business every day. Southwest Movers provides a myriad of services for you and your business. We have been a top-tier moving company for several years and constantly strive to do even better. If you would like to know more about our service or our company, then give us a call at (800) 562-1084