Moving Company Reviews – See What Our Customers Have to Say About US

I found them by googling for a local moving company.  When they showed up they were very polite. I showed them what needed to be loaded and they were off moving things out from my storage unit. They wrapped all my furniture. They didn't take any breaks which was great since we had a three hour time block. When we got to my new apartment which was upstairs these guys did not hesitate. They moved everything so quickly and safely without damaging a thing. I definitely recommend using them.  They turned my stressful day upside down within three hours of fast moving skills! Thanks guys.

Bill N.
---
I couldn't have been more pleased with the work of South West Movers. From the start, the customer service was A+. Mindy was very prompt at returning my call and setting up the move with relatively short notice. When the guys arrived (Roberto, Anthony, and Prince) they were super polite, very careful with our belongings, and moved at a great pace the entire day. We moved from a 2/2 townhouse to another 2/2 townhouse in Boca Raton. The overall move took 5 hours and it was well worth it. We had a good amount of stairs at both our moving locations and they handled them with ease. They are true professionals and very hard workers. I highly recommend South West Movers and will definitely use the company again in the future.

Rachel R.
Very professional movers!  Kept us advised of arrival time.  They were here one day ahead of our scheduled first available date and wanted to deliver all of our household goods from Florida to us in Conroe, Texas on May 4, 2013 but home was not available at that time as first available date for occupancy was May 5th.  South West Movers arranged to do delivery on first available date of May 5th and did so with a smile.  They came five minutes before their scheduled time so I didn't have to worry about them showing up.  The crew was excellent and followed all instructions as to locations where furniture and boxes were to be placed.  They helped with placement of furniture so it would fit in our new home as well as putting all furniture back together (bed frames, desks, etc.).  Moving is a very difficult experience, but South West Movers took much of the stress away during their delivery.  There aren't enough words to express how much we appreciated their kindness, care and professionalism.  If you want the best, South West Movers is the company for you.  Also many thanks to Joe Nagli for his guidance and care.

Diane N.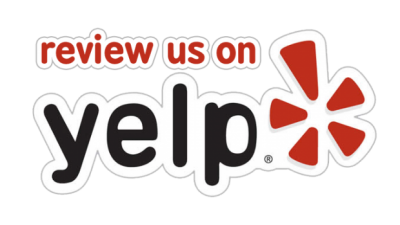 These guys showed up prepared and before the actual appointment time . Joe and his crew were very friendly and professional and immediately got to packing . All of our items are very heavy wood , big pieces. They wrapped every single item and took precaution . They were very helpful , polite and worked deligently . Having had a bad experience in the past we weren't sure what to expect using a moving company again . They surpassed all expectations and I would gladly recommend them to any of my friends and family .

Kimi W.
---
Movers were on time friendly and professional. I really like the on site manager and he kept me informed the entire move and consulted with me before doing anything which kept my expenses under control.  The were fast and didn't waste a lot of time. I would absolutely use them again.

Nathan B.
Had these guys help us this weekend…….Joe, Robert, Charles and Louis. Great guys, very nice and hard workers. They packed our furniture and breakables perfectly and knew how to use every inch in the 2 storage units we used to store our 2800 sq ft home while in between selling our old home to closing on our new one. What stress with that but no stress with these guys.
The company is great….from day one of calling with questions and obtaining quotes to reservations and until the storage units were all packed.

We will be using these guys again to move our items from the 2 storage units into our new home in a couple weeks. We used 4 guys and one 26 ft truck and they got it all done in7 hrs……that included a round trip from the home to the storage units and back for a second trip. Guys were very nice and professional. No need to look elsewhere…..thanks again guys!!

J.T.
Flat Rates You Can Count On!
Professional Moving Services
Fully Insured and Licensed