San Francisco Commercial Movers
San Francisco Commercial Movers
There are several reasons to move a business. Relocation, downsizing, moving up, you name it. But when you are in San Francisco commercial movers can seem like a crazy group of people. Not if you're hiring Southwest Movers.
We provide the best commercial moving San Francisco has to offer. We've been operating out of California for several years, and through our experience, we have created excellent customer relationships and established ourselves as the top moving service.
Our Commercial Moving Process
Packing – Our first step is simple, move into the office and begin to pack up all of your belongings. Our main concern is making sure that like things are similarly packed as well as locally available. When we are moving the offices, we assume that we are going to place it in the same location. Because of this, we plan to make everything go to their appropriate place.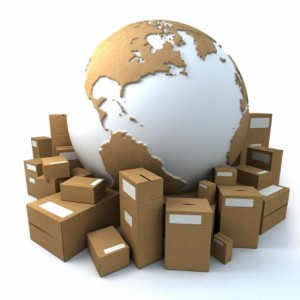 Moving – Moving, the bread, and butter of every moving company. There's a reason we don't market ourselves as a packing company; it's because we do a lot more moving than you would expect. For our moving process, it's pretty cut and dry, we safely transport your belongings from point A to Point B or anywhere else depending on how many destinations you would have us do, adjustable rates available, inquire today.
Set Up – After we have packed up your belongings and moved them to the appropriate area, it's time for you just to tell us where to put them. You wouldn't want us putting the front desk where the back desk goes; it just makes no sense. Luckily, due to our packing process, we've been able to make each of the boxes clearly marked and readily available for on the cuff movements.
SouthWest Movers
SouthWest Movers has been providing the best moving service in California bar none. We work the hardest; we care for our customers, and above all, we're clear and concise with everything. If you have any questions at all about our prices or perhaps any of the services we provide, give us a call today and we will sort it out immediately!
Get in Touch
South West Movers is a family-owned and operated business that puts care and consideration into each and every move. Our founders are former members of the Armed Forces. After serving, we have been working in moving and storage all over the country. South West has been in business since 2009, and we specialize exclusively in long-distance, residential moving.
No Fields Found.
San Francisco Commercial Moving Services Reviews
When I had to make a local move in the Aventura area, I was concerned in finding a reputable company. Then I heard about South West Movers and looked them up with the Better Business Bureau. I took a chance and found them to be reliable, hard working, professional and polite… not to mention… the BEST $$$ in town! From start to finish the staff assisted me in navigating the relocation process. Thanks guys for a great Move. I will recommend you to all my friends!!