SAN RAFAEL MOVERS
San Rafael Moving Service from Southwest Movers
San Rafael Movers
SouthWest Movers provides the highest quality moving service in San Rafael. When you are living in the San Francisco Bay area, you should not have to move anything yourself; that is why you give us a call! We have years of experience and highly trained movers. We have become so prominent in the area that when people think San Rafael Movers, they think of us!
What do we do?
Packing – Our most underrated service is our packing service. Most of the injuries that people receive when they are trying to move by themselves is a direct result of poorly packing boxes. Each of our boxes will be marked, and stored properly to ensure that there is never excess weight, or the risk of anything breaking.
Moving – Our primary service is our most sought out service. Our movers will not only take the weight off of your hands, but we will do it faster, more efficiently, and more safely than any other service out there.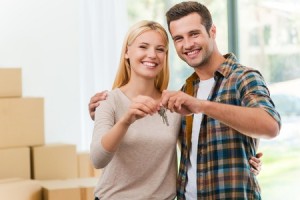 Unpacking – Not only will we pack up your belongings and move them for you, but we will place, relocate and unpack your belongings as well. Not only that but we will take the boxes with us so that you do not have to clean anything up after!
Specialty Moves – If you are looking for someone to move your specialty objects such as prized possessions or fine art, we are the people to do so. With our specialty boxes and services, we can have your belongings as safe as humanly possible.
SW Movers
We haven't been in business for several years on accident. We provide the finest service with the best customer relations a moving company has. If you would like to know more about our company, our services, or more specifically, our San Rafael movers, please don't hesitate to call us today at (800) 562-1084
Get in Touch
South West Movers is a family-owned and operated business that puts care and consideration into each and every move. Our founders are former members of the Armed Forces. After serving, we have been working in moving and storage all over the country. South West has been in business since 2009, and we specialize exclusively in long-distance, residential moving.
No Fields Found.
San Rafael Moving Services Reviews
I moved into my new apartment the last week of December – right between Christmas and New Years and had little time to plan my move. I was extremely nervous because I have always heard such terrible stories about moving companies. However, I was in such a time crunch it needed to me done. Not only did South West Movers give me a great price they walked me through the steps. I knew every little detail of the process and they reassured me everything will go smoothly. The day of the move the movers were prompt and on time. They took care of my stuff as if it was there own. They wrapped and carried with care. They even offered extra assistance with items that were not in boxes! Once we unloaded in the new place they separated and moved each item to where we wanted in the bed rooms and living room and so on. Ive never been so impressed! They were so professional. I would use them again and recommend them to EVERYONE! If you need to move totally use South West:)