SANTA CLARA MOVERS
Santa Clara Moving Service from Southwest Movers
South West Movers in Santa Clara California
When choosing a reliable and professional Santa Clara movers, it is imperative to consider which company will be best for the job. You will need to think about which company has you and your possessions in their best interest. Pricing is also crucial when it comes time for the move. You want to know that you are receiving the service for a good price. Besides the price, professionalism and expertise also play vital roles. Southwest Movers is the best-moving company in Santa Clara that can make the whole process a breeze.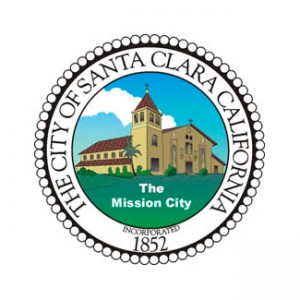 Before hiring  Santa Clara movers, you need to do a few things. The first thing that you will need to do is create a checklist of all of the things you will need moving. That way when the estimator gets to your home, you will know exactly what to tell him, and he can give you the right price based on what you need to be moved. There are some moving companies out there that will not give you a quote over the phone and will explain to you that they need to start working before giving you the price. This is a red flag; the company should be able to get you an estimate over the phone.
Us here at Southwest Movers believe affordability is essential to running a successful business. Before we even begin working, we will give you the quote and then you can decide whether you would like to work with us in Santa Clara. As a successful Santa Clara movers, we know this is crucial to operating a business that our customers can be happy with. If you choose to work with one of our competitors, just make sure that you are receiving the quote before any work begins. If you do not do this, the moving company can get you with hidden fees, such as boxes, stairs, operating, service, and labor.
Having a moving company that is both licensed and insured is crucial especially in Santa Clara. If one of the workers were to break one of your personal possessions by accident or something just happens to one of your possessions during the move, if the moving company is not insured, that means that the moving company would not be liable. At Southwest Movers, we rarely see this problem, but if the problem occurs for some reason, it is imperative that we are insured for that reason. We would not want to risk any of your personal possessions in any way.
Movers in Santa Clara CA
We guarantee your complete satisfaction if you choose to work with us at Southwest Movers. We are the most reliable, affordable, and experienced Santa Clara movers. Give us a call and find out for yourself. We will give you an estimate over the phone, send someone to your home to give you a free quote, and perform the job with ease. You will not spend a dime until the job has actually begun, something that our competitors do not offer. Call us now for your free estimate!
Get in Touch
South West Movers is a family-owned and operated business that puts care and consideration into each and every move. Our founders are former members of the Armed Forces. After serving, we have been working in moving and storage all over the country. South West has been in business since 2009, and we specialize exclusively in long-distance, residential moving.
No Fields Found.
Santa Clara Moving Services Reviews
Great Moving Experience!
I chose Southwest Movers to move our 3 bedroom home locally.
From start to finish the company was very professional .
They took great care in wrapping and protecting my furniture.
They were efficient fast and respectful.
Highly recommend to anyone who care about their stuff!
Good quality company and great customer service.
Thanks Southwest ….YOU ROCK!