MILPITAS MOVERS
Milpitas Moving Service from Southwest Movers
Milpitas Movers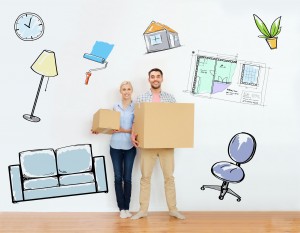 Congratulations on your new move! Unfortunately, the real work and stress are about to begin. Now is the time to start organizing, gathering boxes, and information to begin your move.
Perhaps you are searching for local moving services or searching for Milpitas movers and have a thousand questions on how to even begin your move. You may be concerned about the safety of your property and whether you can safely move them from one old home to a new home.
You don't have to worry much longer as Southwest Movers is just the moving company you need to help with both local moving services and long distance moves. We are affordable and offer flat rate pricing with no hidden fees!
As Milpitas Movers, We Care
As professionals, we understand our customer needs and know what to anticipate. We would like to share some moving mistakes that people often make during a move.
Moving Advice to Avoid Common Mistakes
Our first moving advice we would like to offer is that many individuals overestimate the amount of time they have to pack and move. It is very common for those who are preparing for a move to put off their moving plans for as long as possible. Moving is a big and exciting event, but it can quickly become a stressful one if proper planning hasn't been done. Of course, in today's busy world, planning ahead and packing early may seem like a monstrous task but it cannot be stressed enough. Planning ahead and packing ahead will significantly reduce your stress and make your moving day way more exciting than stressful.
You may wonder about the amount of time you may need to start planning, organizing and packing. We suggest that you start within 6 – 8 weeks from your moving date. Don't be fooled by the word, "weeks"; you need this time to pack appropriately and plan for your trip to avoid all the stress that can come with moving. Those 6- 8 weeks is the time to shift through your items, decide on what property you want to keep, things you may want to sell, or items you may want to give to charity.
Another piece of moving advice that may surprise you is that sometimes people forget about their fridge. Before the date of y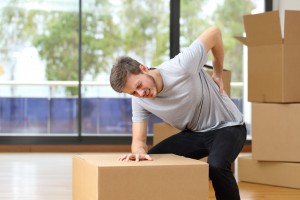 our move, make sure to clean your fridge and dry it. You wouldn't want liquids spilling as you move your fridge. After it's thoroughly dry, you can leave some baking soda inside the refrigerator to keep your fridge from smelling on the trip.
Our final moving advice is beware if you think you can wing your move or do it all by yourself. Moving is an event and depending on how
much property you own, your pets, plants, and family, it can be a massive event. It is important to call on your local moving services such as Southwest Movers for any move that you are planning.

Local Moving Services or Long Distance Moves, we do it all.
We can handle long distance moves and local moving service, all while still guaranteeing your complete
satisfaction. If you are looking for Milpitas movers, call us. We offer flat rate pricing and ensure customer satisfaction. Don't just take our word for it; you can check out our many Yelp reviews and on our site from real people who needed us for their big day.
Get in Touch
South West Movers is a family-owned and operated business that puts care and consideration into each and every move. Our founders are former members of the Armed Forces. After serving, we have been working in moving and storage all over the country. South West has been in business since 2009, and we specialize exclusively in long-distance, residential moving. No Fields Found.
Milpitas Moving Services Reviews
Good job. Efficient and punctual.